ANDEROL Appoints Marketing Communications Manager
Leading global synthetic lubricants producer, ANDEROL, has appointed Anne-Margreet van Huffelen as marketing and communications manager.
Based out of ANDEROL's headquarters in Venlo, The Netherlands, Anne-Margreet will be responsible for delivering B2B marketing strategies using traditional and digital marketing channels, working closely with ANDEROL's worldwide network of distributors.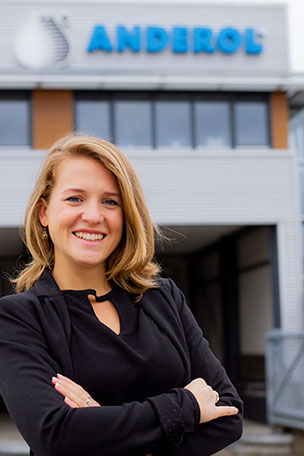 Commenting on her new role Anne-Margreet said: "I am excited to be joining a globally-recognised brand with such a great reputation. I like to be challenged and learn new things and there is plenty of opportunity for this at ANDEROL. It is an exciting time for the business as it looks to grow its presence in a global growing market."
Originally from Venlo, Anne-Margreet speaks Dutch, English, German, French and Spanish, and has held a number of ecommerce and digital marketing positions in the Netherlands and across Europe.
Tom Kleinschmidt, Business Director at ANDEROL, added: "I am delighted to welcome Anne-Margreet to the ANDEROL team. Her communication skills and digital marketing experience will be of huge benefit as we move forward."
In her spare time Anne-Margreet enjoys travelling, horse riding and salsa dancing. She has a passion for languages and is currently learning Portuguese.
.